Paradox Full Wireless Security Alarm System to suit any type of property!
1 x Paradox Magellan Panel
1 x Paradox 10-Zone Wireless LED Keypad Module, Vertical
1 x Paradox Top hat screamer, 12V DC
1 x Paradox X2 Wireless Combo Siren & Strobe with Status LED and PDX-RX1 Holder
1 x Backup Battery
1 x Plug Pack Transformer (for Panel)
2 x Paradox Digigard High-Security Wireless Digital Motion Detector with Pet Immunity
2 x Remote Control Pendants
When cabling and hard wiring isn't an option, the Paradox Full Wireless Security Alarm System meets that gap in the market. 
Amazing value for money!
Away from home:
When you leave your home, maximize your security with a push of a button. Each of up to 32 points of detection, like your front door, windows, balcony and motion detection devices, will immediately alert you in the case of an unrecognized breach. This invisible barrier not only provides you with complete security, but with the peace of mind that your family, your home and your belongings are safe.
Security while you sleep:
Now your main floor can be completely protected while you sleep in full security upstairs. Your front and back doors, windows, balconies and any other points of detection that you choose can be on full alert while your family is free to roam the upper level of your home without setting off an alarm. When you're ready to come downstairs, remove the arming mode with a touch of a button.
Home alone:
Give yourself peace of mind knowing that you are safe, even when you are home alone. Whether you're upstairs relaxing in a bath or downstairs playing with the children, you can't always hear what's happening on the main floor. With Magellan you can secure your perimeter points of detection and keep your living space unarmed.
 Paradox Digigard High-Security Wireless Digital Motion Detector with Pet Immunity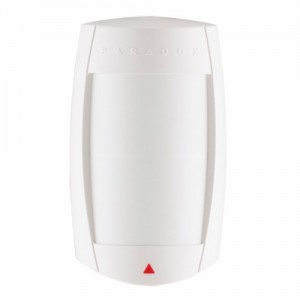 Extremely reliable and false-alarm free
Dual optics (2 dual opposed element sensors)
Provides superior pet immunity using a patented combination of advanced optics and digital processing technologies
Immune to pets weighing up to 40Kg
Digital Dual Opposed Detection
11m x 11m, 90deg viewing angle
Can be used with the PDX-SB469 swivel mount bracket
Paradox Magellan Panel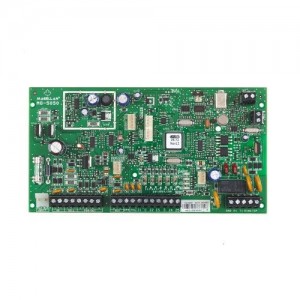 The Magellan line of two way wireless security systems offer you a combination of security, wireless convenience, easy installation and attractive consumer features for any residential or small commercial installation. With their in-field firmware upgrade capability, the Magellan line allows installers to upgrade their system without hassle quickly, easily and on site. And to further facilitate installation, every Magellan panel can be configured using easy to- follow menu-driven programming.
Supports StayD mode
Built-in 2-Way wireless transceiver
Expandable to 32 zones with 2 Partitions
10 on-board hardwired zones (5 doubled to 10)
32 users including 32 remote controls
Up to 16 PGMs (4 on-board)
Supports 4 Wireless siren and up to 8 wireless keypads
Supports 2 wireless repeaters
REM25 Wireless Remote Controls
The REM25 is a two-way wireless remote control that allows you to safely arm and disarm your Paradox security system and receive instant notification on your actions.It also allows you to verify the status of your system from a distance. LED and Audio Functionality The REM25 performs up to six different functions that allow you to conveniently control your system at a distance. With the REM25, when an action is performed you will receive LED feedback and audible feedback results, thus making the operation of your system easy and effortless
Secured encrypted disarm function
Instant audible ARM-DISARM confirmation 
Water resistant
Easily replaceable long-life lithium battery that lasts for years
Wireless Range for Typical Residential Environment 30m – 50m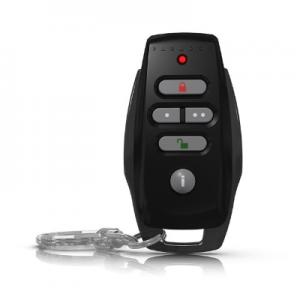 Paradox IP150+ Internet Module for Insite Gold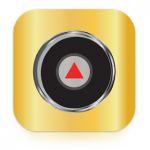 The Paradox IP150+ is a direct replacement to the IP150 internet module. This module is a SWAN server compatible internet communication device that connects at the panel and enables the user to control and monitor a security system remotely over the internet via the Insite Gold App.
Click to get user guide