Welcome to CCTV Cameras & Alarm Systems
When it comes to the security of your property, it can be quite difficult to find the right solution, with so many home security systems available on the market in Melbourne. Fortunately, you've come to the right place — As the leading providers of everything from home alarm systems to security camera installation in Melbourne, we have decades of experience keeping people safe and secure in their homes.
+ Read More
CCTV Security Camera Systems Installation Melbourne
We tailor security camera systems to your needs and budget, wherever you are in Melbourne.
Melbourne CCTV Installation
When you are looking to install a CCTV camera system in Melbourne, VIP Security Services (Aust) Pty Ltd should be your first port of call. We have been in the home security business in Melbourne since 1993, and we are fully experienced and knowledgeable about the requirements for CCTV camera installation in Melbourne.
Whatever kind of CCTV installation you require, VIP Security Services (Aust) Pty Ltd will be able to assist you. Whether you are looking for home CCTV or something to help protect your place of business, we have all the answers.
Home surveillance systems are one of our most sought-after services, and we can help you with anything from complete CCTV systems to simply the purchase of a single CCTV camera. Whatever kind of home security camera systems you are interested in, we will have the right information for you.
Home Surveillance in Melbourne
For example, did you know that with a CCTV system for home use, you still should try to obtain industrial quality security cameras? Installation of cheap cameras like the ones you might find in an ordinary electronics store is just not good enough at evidence collection to be practical.
For more than 23 years we have been installing CCTV security systems across Melbourne, and our CCTV engineers are meticulously selected and trained. Their knowledge and ability in the field of home security is second to none. We leave no stone unturned when it comes to making sure our field engineers have the very best security knowledge in the industry.
Anywhere you look in Melbourne, you will not find a better supplier or installer of quality security products. We have the best range of CCTV systems in Melbourne, and we can even import whatever additional specialist products you may need to suit the unique needs of your property.
We will do whatever it takes to ensure we remain the most respected and trusted name in the security sector in Melbourne. If you have any questions or concerns, we will be more than happy to discuss them with you. Our products are carefully chosen from among the very best on the market, and we validate the quality of each and every item personally.
Contact the Melbourne CCTV Security Experts Today!
With the best range of security cameras in Melbourne and highly skilled installation engineers, we are absolutely the right choice for your security needs. We are determined that nobody will match us for service or value.
The need for security camera installation in Melbourne couldn't be more pressing. Crime figures are higher than ever across the city, and even the whole state of Victoria. We are seeing more crimes emerging, and the crimes are getting more frightening.
Invest in your safety and that of your family's by fitting your home with the best home security systems in all of Melbourne. You'll find them right here on our website, and we'll happily customise a package taking your specific requirements into account.
Call us today for more information.
CCTV Cameras and Alarms Melbourne specialise is security camera installation and alarm systems. We service all suburbs around Melbourne, including Airport West, Altona, Ascot Vale, Bentleigh and Brighton.
- Read Less
Established in 1993, VIP Security Services (Aust) Pty Ltd is an industry pioneer, providing aggregate security camera systems and installation in Melbourne for business and domestic clients. With innovative designs that rival the world's best, V.I.P. continues to be a leading supplier of CCTV (Closed Circuit Television) alarms, door access control, and intercom systems.
We have been engineering quality CCTV commercial and home security cameras and providing installation in Melbourne for many years and remain at the forefront of technological developments. Your property's safety is of the utmost importance to us and we are committed to developing solutions that are as simple to use as they are effective.
Domestic
Don't wait until a break in to secure your home. The cost of restoring stolen items can be immense. Even with insurance, some items can never be replaced. Invest in home security cameras you can rely on for years to come. Whether you're at work or travelling, our home security alarm systems will protect your Melbourne home, allowing you to focus on more important things.
Business
An up to date alarm system is vital for every business. Protect your investments with our range of quality solutions including alarms and guards. We also provide intercom systems.
Our comprehensive range of anti-invasion products will suit all business and domestic applications. We will assess your needs and create the perfect solution and provide expert installation. With our monitored business and home security alarm systems, you will enjoy peace of mind, knowing your property is protected.
Contact us
Contact us to find out more about our products and services. Our team will be happy to provide you with a free quote. We have a range of affordable packages to suit your requirements, no matter what the size of your property or budget is. Call 1300 130 115, email us at sales@vipsec.com.au, or fill out our online enquiry form above.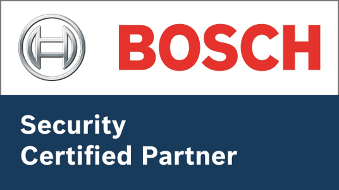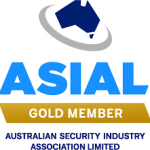 HIGH DEFINITION CCTV SOLUTIONS FOR HOME, OFFICE AND WAREHOUSE
24/7 COLOUR IMAGE CAMERAS AND ACTIVE DETERRENCE CAMERAS
30 YEARS EXPERIENCE IN THE INDUSTRY
FULLY WIRELESS PARADOX ALARM SYSTEMS
WIRED/HYBRID BOSCH ALARM SYSTEMS
LOW COST ALARM MONITORING